Chapter I. Gigawhat?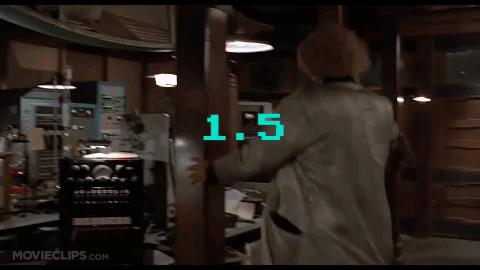 If you don't follow energy or environmental news closely, you might be surprised by the breathless enthusiasm surrounding batteries these days. No offense to your vintage Furby, but we're not talking about AAs – or even the high-tech lithium-ion battery in your smartphone – but a diverse cast of energy storage technologies,[note]It's not just electrochemical batteries that can charge and discharge energy. We'll explore some of the many other effective, ingenious, and occasionally bizarre energy storage technologies in a later post. For now, please enjoy this sneak peek: 
[/note] built at every scale, from small systems in homes and businesses to football field-sized batteries in the Australian desert.
But first, let's define some essential terms. Note that in the energy sector, "reliability" and "resilience" have different, very specific meanings. Feel free to skim this section and return later as necessary.
Energy Storage – Technology that stores potential energy for later use. The most common of these is the electrochemical battery, which itself comes in various forms. Other energy storage technologies include pumped hydropower, compressed air, thermal storage, and many more.
Battery – A device that stores energy in one or more electrochemical cells, and discharges it in the form of electrons flowing from its negative terminal, or anode. Batteries can be single-use (e.g. alkaline) or rechargeable (e.g. lithium-ion, lead-acid, etc.). Of course, the larger-scale applications we'll be discussing on this blog use only rechargeable batteries.
Reliability – A power system's ability to maintain consistent electrical service. This system could be anything from a multi-state section of the electric grid to a tiny off-grid solar system. The fewer interruptions a system experiences, the more "reliable" it is.
Resilience – A power system's ability to quickly and effectively bounce back from a service interruption. A section of the grid is "resilient" if it can quickly restore power after a blackout. A home, apartment building, or community center is "resilient" if it can provide its own power during a grid blackout, such as from a solar + storage system.
Solar + Storage (AKA Resilient Solar) – Shorthand for a paired solar photovoltaic (PV) and energy storage system. Most solar systems can operate during blackouts only if they are paired with energy storage. Therefore, in order to be considered "Resilient Solar," a system must include energy storage.[note]There are exceptions to this rule. For example, some solar inverters feature AC plugs which, under good solar conditions, can be used to charge smartphones during a blackout. But for the purposes of this discussion, "Resilient Solar" always includes solar and storage.[/note]
Congratulations! You now know more about energy storage than 99% of Americans. However, you might still be wondering what exactly is so exciting about batteries.
Energy storage is revolutionizing the way energy is produced, delivered, consumed, and valued. If managed properly, this revolution will fundamentally transform the energy sector in five ways. The energy storage revolution will:
Electrify the transportation sector; and

That's a lot to take in, and far too much to dig into in one blog post. Fear not – stay tuned right here for new posts that will treat these impacts with the time and respect they deserve.

Enough with all this blather. How will batteries affect NYC?

To date, New Yorkers haven't seen many cutting-edge energy storage systems installed. That's about to change, thanks to Governor Cuomo's new energy storage commitment – the country's most ambitious at a whopping 1.5 gigawatts by 2025.[note]To be clear: this is the most ambitious per capita energy storage goal of any state.[/note] In terms of peak power output, that's the equivalent of over 4.3 million solar panels.[note]Using 345-watt PV panels.[/note]

This commitment also aims to employ 30,000 New Yorkers, and is essential to New York's twin goals of a 50% renewable grid by 2030 and an 80% reduction in greenhouse gas emissions by 2050.

Suffice it to say that New York is leading the way on energy storage and renewable energy – or, rather, New York will lead the way. First comes the hard work of getting these technologies deployed at scale. That's where you come in.

In upcoming chapters, we'll discuss how you can become the proud guardian of your very own resilient power system.

P.S. Want to stay hip to the latest in Solar + Storage? Keep an eye on our Instagram, @ResilientNYC.

---